Navigating the Workplace of the Future: Are We Ready?
We have carried the theme of "The Future of Work" through our programs throughout 2014. Now we're going to take another approach – looking at the organizational implications of the many disruptive innovations impacting our work future.
To set the stage we have asked Chad Luxenburg, CEO of Scitrain Ltd., to present his company's recent research on the workplace of the future. These megatrends fall into five main categories: demographics, knowledge economy, globalizations, digitalization and a shift in values.
You may be famiar with all or some of these trends... and..... have you considered the implications for your organization? Or how you as an HR/OD professional can anticipate and lead through these changes?

The workplace of the future will look dramatically different than the work world we know, and these changes will affect organizations in most countries and cultures. Are you ready?
Attend this facilitated Roundtable discussion and:
Learn about the competing forces and evolving priorities that will change how, when and where we work

Dialogue about how these megatrends will shape your organization, and what this means for business, our workforce and HR

Hear what your industry colleagues are saying about how they are preparing for these changes
Date: Tuesday, October 21st
Time: 4:30 – 6:30 pm
Location: Onyx/Amgen, South San Francisco
Guest Speaker/Facilitator: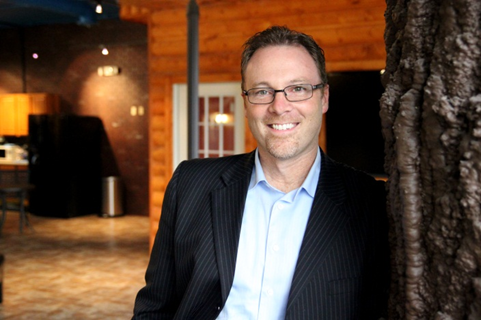 Chad Luxenburg, CEO, Scitrain Ltd.,
Chad is a talent management expert who currently runs his own business in resources across the globe. Prior to cofounding scitrain, he had been a member of corporate America for over 20 years and had served in executive leadership roles in diverse industries including global fortune 200 companies. Over the course of his career, Chad has successfully designed, implemented, and facilitated on a plethora of topics including leadership development, change management, succession planning, talent acquisition, performance systems, and building high-performance teams. Chad is also an executive coach who works with global C-level leaders. Chad is a firm believer that people can be developed by understanding their intrinsic motivators and by maximizing their potential; "if you love what you do, you will never work a day in your
life…"